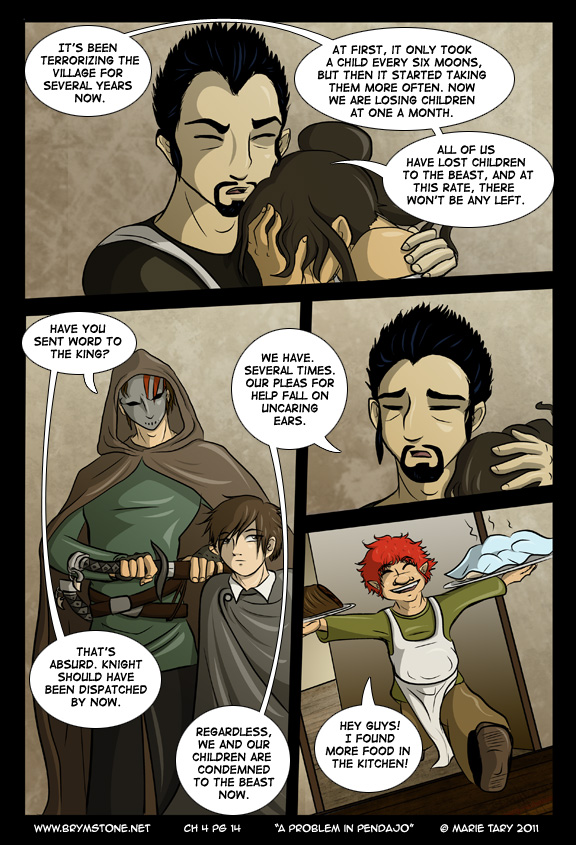 Whew. And its another page closer to PLOT. There's actually some in this page. I LOVE Raif in the bottom left panel putting his swords away. And look who's back. Its Rowan, his mind ever on food. Completely doesn't care he just raided someone else's kitchen for it.
And now, in other news. I do another comic called "Shifters Redux", you may have heard about it. It is with great pleasure I can now say that it is updating again. It started on  June 6th, and with some special help from Mad Cheshire, It will hopefully be a weekly update. I'm TRYING to get set up with a colorist on this comic too, but with getting Shifters set up, AND getting the book put together in time for the various events I'll be at, like Minicomi, Cos & Effect, and Vcon, its been a bit troublesome. But I'm trying.
Don't forget that Brymstone has a facebook page you should like (if you haven't already), and now so does Shifters. Also follow me on twitter for updates and so forth.
Discussion (6) ¬