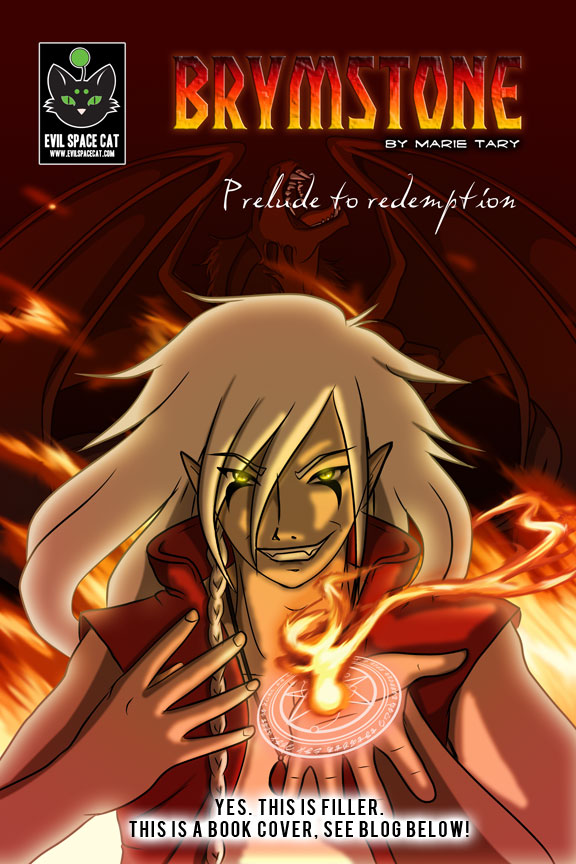 Okay, I had a long post and then the cat stepped on my keyboard and wiped it out.
Basically, sorry for the filler guys, but I've been busting my ass trying to get Brymstone to the printer. I only managed to do a 28 pg standard comic for starters, but it should be alright for the con, and is incidentally the only place I've ever publicly stated Darshe's full name. But I felt you guys deserved an update, even if it is just on what's going on.
I'm only printing small quantities of books right now, but if you are interested in acquiring one of these limited edition books, please email me at shadowsmyst@gmail.com. I won't be selling them until after the cons, but after each con, I'll look at how many I have left and offer them to the people who've asked. Assuming that CanadaPost is up and running again. They will cost probably about $7. Not horribly expensive, but they were more expensive to print than I originally wanted.
Anyway, sorry for the delay. Working on new pages, just takes me a bit.