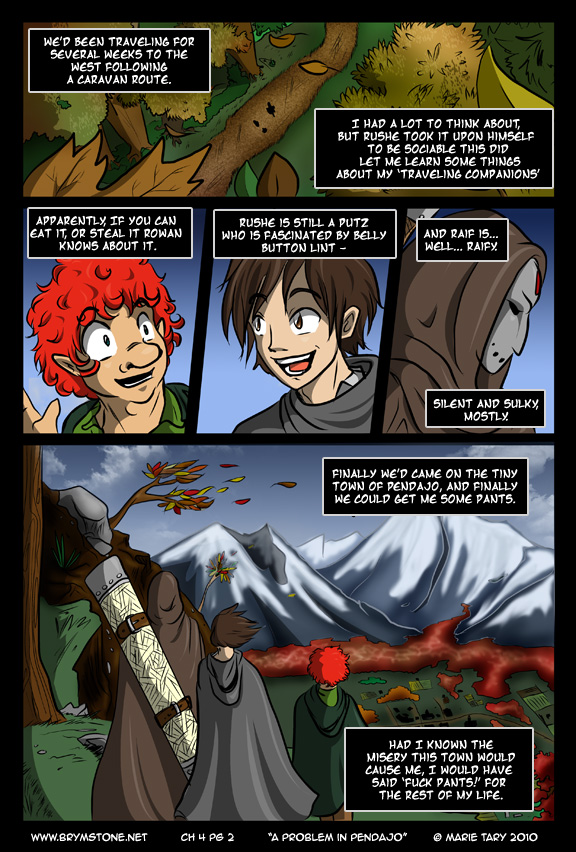 Okay, back to the grind!
Needed some time off to sort stuff out and try to get some work out of the way, and I have now done so. Also new for 2010, we are going to try a Monday update schedule, and hopefully, that will actually give me enough time, with classes to get pages done on time.
So moving on, as promised, here's the first page of 2010. Enjoy.