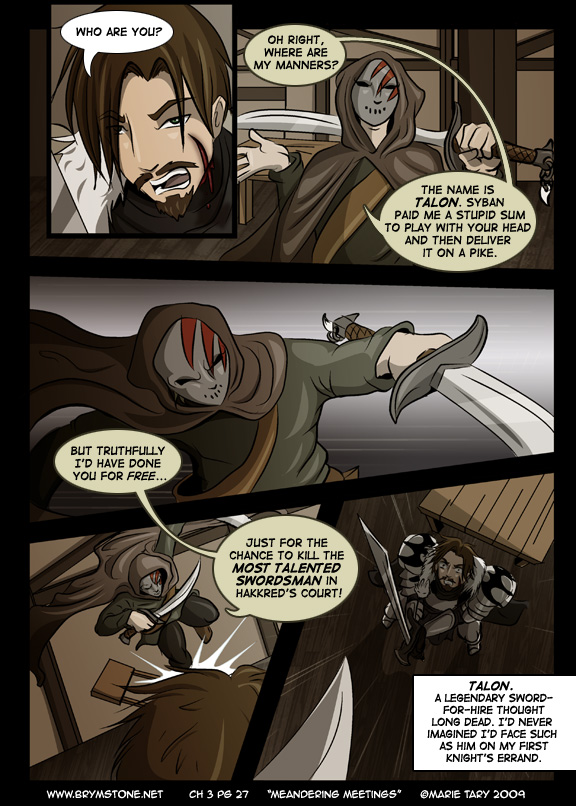 Why pay when you can get your dirty work done for free? Seriously?
Darshe could have told Syban that! What a dumbass.
Not a lot of news. Thanks to those who've been supporting me in the TGTwebcomics tournament! Thanks to your help, we've managed to survive to the third round! I'll let you all know when the next round is up.
If you haven't looked yet, the 'Ask Darshe' feature has had some responses posted.
If you'd like to submit something for it, follow the directions on the page. Probably going to be adding more in the week, including possibly a merch store with some possibly highly inappropriate t-shirts. (only because the best quotes from Darshe are generally highly inappropriate). Keep your eyes open.
Enjoy your Tuesday.