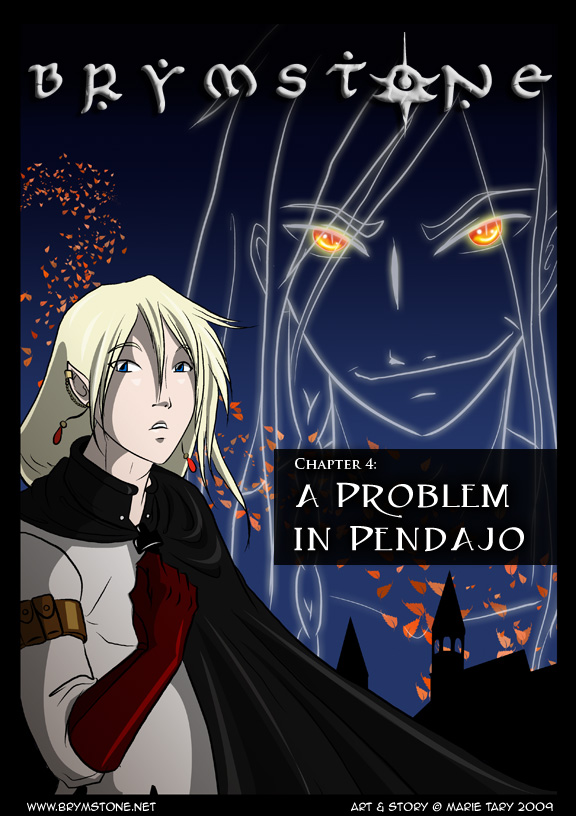 Okay, I cheated a little, but I got a new page up for you this week. Its a title page, but rest assured more story goodness is on its way.
This particular titlepage is pretty good in that it doesn't actually give away much of this chapter, some of my others are kinda bad for it.. but hey, it looks pretty. I might fashion part of this into some kind of wallpaper… if nothing else to give that calendar something else to display aside from the comic press logo.
I've got a little poll going on in the sidebar here about which day you guys think I should update. I'm working on the weekly thing, but I'd like to know which day that people think is the best. Monday so far is looking the rosiest, but if you think it should be Friday, vote. If you think it should be something else, leave a comment!
Don't forget to join the Brymstone Facebook Page! If you haven't yet that is. Also, if you play CastleAge on Facebook, look me up. 🙂