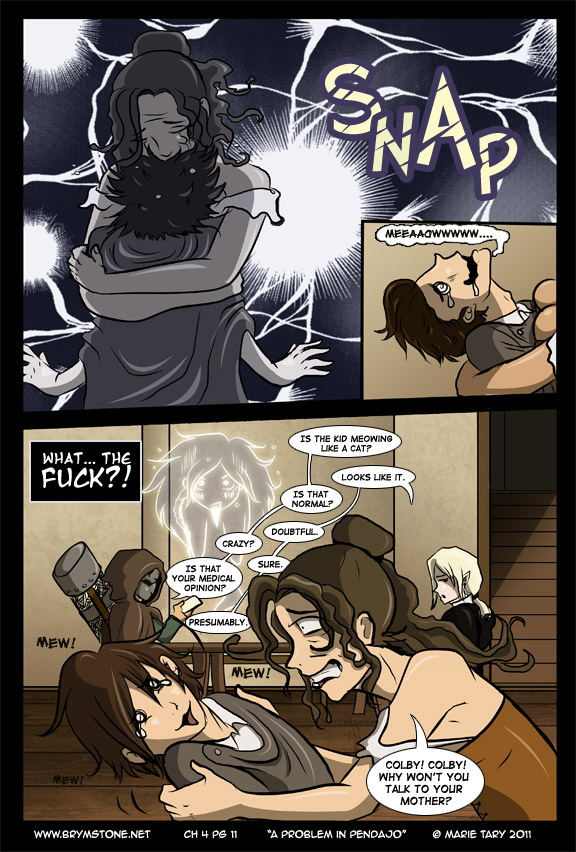 And so we learn today that Rushe turns into a cat when exposed to women. Or at least meows like one. Slightly different twist than the original RP, because I thought it was funnier. And we see Ghost Darshe for the first time! Isn't he all cute and… ghosty.
More on this development later.
In other news I'm officially going to be selling at Minicomi! I've sent my papers and payment and they've all confirmed it so on July 23rd, I'll be up at UBC selling my stuff, which is going to include a Brymstone graphic novel!
Yes, you heard me. :3
If you are feeling all commenty, I'd love to hear what sorts of things YOU as readers like to see in a graphic novel (particularly a webcomic collection GN) as extras that would be enticing to you to perhaps purchase it. Would you prefer colour? or black and white like a proper manga? What price would you expect it to be? I'm aiming for about 120 pages right now for the book. Any feedback is appreciated!